How to Engage Kids in the City of Paris.
Paris is one of the most famous and most visited cities in the world. The city of "Love" is on the majority of travellers bucket lists and for good reason. The history, culture, architecture, people and food are all highlights. There are plenty of things to do in Paris with kids, the Eiffel Tower, the Mona Lisa or Montmatre.
But do the kids really enjoy these attractions as much as Parents do? Well, some do and some don't. For those that don't, Im going to tell you how to engage your kids in this city experience.
Experience the City and Connect with the Locals
This was our third time in Paris but the first with our kids. We wanted to make sure it was memorable and fun for all of us. The reality is, as a couple we had already done the major sites, but we knew if we could engage more with the locals away from the tourist areas the kids would enjoy the experience of 'Paris' all the more.
So the challenge was set.
Teach your Children some of the History of Paris
As an adult education specialist, I was taught early that you can either give people information or facilitate an environment where you get information from them.
The second option provides better engagement and a more memorable learning experience.
If you are leading a group of Adults, this is easy, because adults come with their own knowledge and experiences to share.
But with kids, how do you get them to participate, engage and enjoy the environment that they are in? Especially one they don't know a lot about?
Give kids the history and background information
Spend time watching documentaries with your kids to learn the history of the city before tackling the sights.
I know this sounds boring, but it is the background information that will inspire your children's curiosity as they move through the city.
If you think your children are too young to understand the Renaissance and the French Revolution, I would encourage you to think again. Explain it to them yourself or get on Youtube to watch the short documentaries that outline the concepts and what happened.
Parisians value their way of life and culture (including the beauty of the city) because of their history. We had many discussions on the renaissance and the revolution which allowed our children to relate to why Art, Science and Beauty are so important to them.
Providing your children with a historical background is fundamental to getting them engaged in their travels. Your children will be able to make deductions as they see and explore their new environment.
Background knowledge is critical to creating an engaging and memorable outcome.
Whatever things you find to do in Paris with your kids, they will be enriched if they have some of this history as a foundation to their trip.
Stay in Paris but Not in the City Centre
Why should I stay Outside of the City Centre of Paris?
The centre of Paris has so many sights and therefore lots of tourists. It is easy to be caught up in the tourist trap's, eating with tourists and living with tourists.
If your trying to find fun things to do in Paris with kids, we have found that spending time away from the tourist areas provides greater opportunity to connect with locals.
The most memorable times in our travels have been when locals have shown us around, told us the special places in the local area and given us the history of the community.
I asked my son what his enduring memory of Paris was. It was not the Eiffel Tower or the Sacre Coeur, although they were still highlights. His lasting memory was meeting 'Sebastian', a butcher at the small weekly market off Rue Boulard, Denfert Rochereau. They had a great chat and talked about the different products he had.
Paris – Where to stay Outside the city centre?
We stayed in a beautiful little area on my favourite metro line 4 called Denfert Rochereau. There are many stops on this line which are beautiful, like Alesia, Vavin and Montparnarse that have great restaurants, community parks and sights to see.
Stay inside the Peripherique 4 – 8 stops from the centre of Paris. Here you will have the greatest chance of not being treated like a 'tourist' as well as a good opportunity to engage with locals.
We stayed in a two bedroom Air BnB just off Rue Daguerre for a little less than $200 AUD per night. Rue Daguerre has many restaurants, patisserie, cafes and brasserie which gave us plenty of opportunity to talk the locals.
Air BnB's often have kitchens, meaning you can cook at the apartment. The added bonus of this is you can buy food locally creating another opportunity to interact and learn more about the culture, food and people.
If you haven't used AirBnB before: Click to book a stay in any AirBnB property and you will receive $50 AUD towards your next booking.
FTM Insiders Tip: Air BnB hosts are normally really helpful and are keen to help you get the most from your trip. They are a good start to help you find the hidden gems in the area your staying. A 15 minute discussion with your host about the local area is invaluable.
Hopping Stops on the Paris Metro
How to play 'Hop and Go' on the Paris Metro.
Step 1: Ask your kids to choose an activity/game from the list below -' Games we play as a Family'
Step 2: Get them to choose a number between 1 & 6. This is the number of stops that you take on the metro to do the activity. They can also choose the line and direction you travel.
Example: You have €7 to go on a Food Safari. The Kids choose the Line from the stop your closest to, the direction and the number of stops. Then you set off. In our case we started at Denfert Rochereau and moved 3 stops to Montparnarse for a food safari.
This is a great way to generate spontaneity as well as engage your kids in the activity. It's important to try to allow them to have a voice in the decision making.
When we do a food safari we put a rule in place. It has to be something Savory and/or a Sweet that you have never had before. Kids like this as they still get to choose what they buy. Its amazing how even fussy eaters will want to spend their money and at the same time spend time talking with locals in a foreign environment while trying new foods. Our kids love Food Safari's because they get to spend money on their choice of food. They have tried many new things like, Olives, Blue Cheese, Halva and Chevapcici's and loved them all.
This is a unique and random way to explore the city, and is well worth the effort. Playing Hop and Go is how I found Denfert-Rochereau (a happening little district) while on a business trip to Paris.
FTM Insiders tip: Day trip train tickets are a must as you can get on and off as many times as you like!
Check out our list below of games you can play while travelling.
Game Playing to Encourage Interaction
Its easy to believe the kids may be daunted by jumping off at a random metro stop then trying to work out what to do. Support their adventure by engaging them with some simple games. This will help them interact and be part of the experience.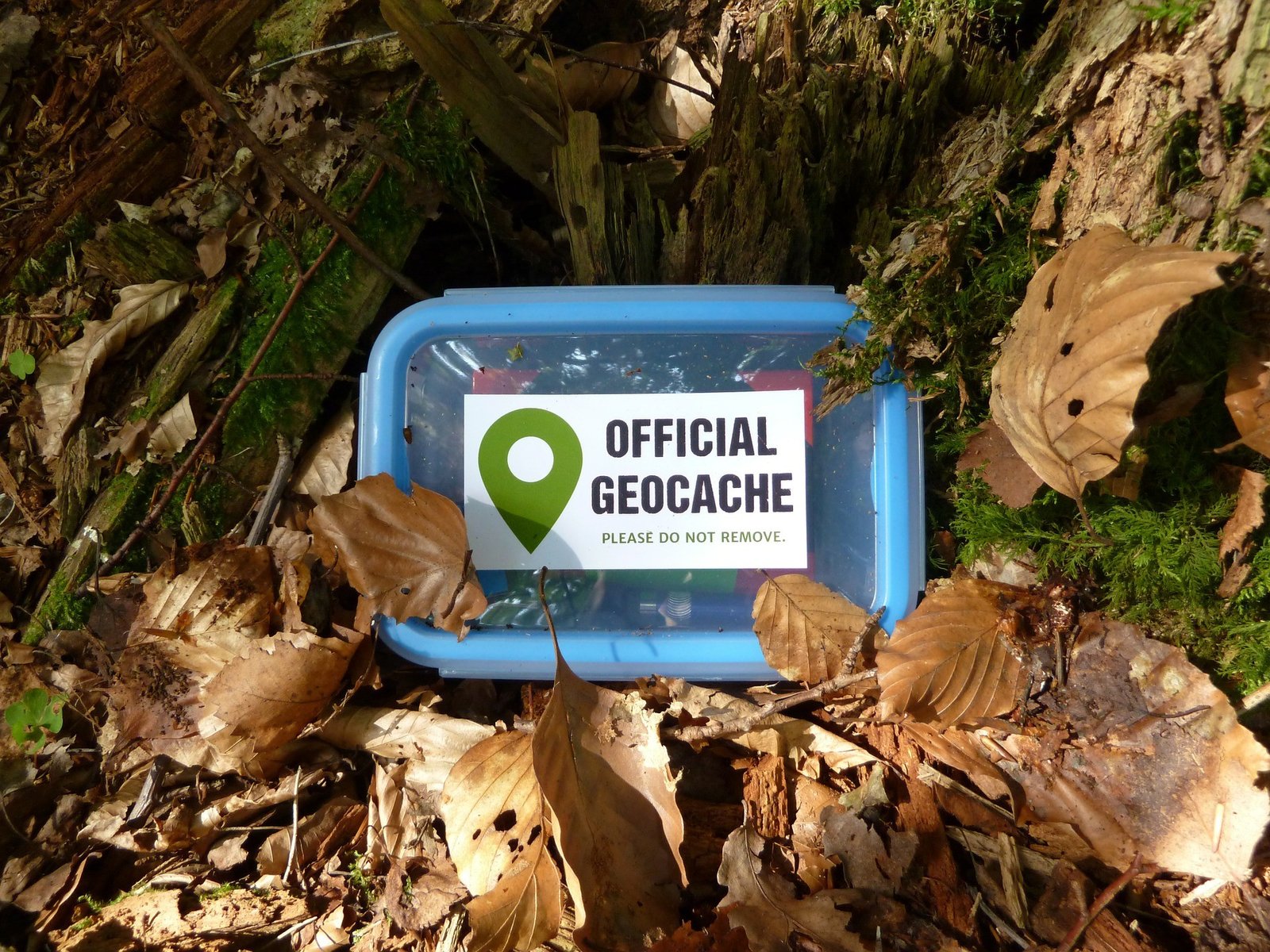 Here are some of the games we play as a family.
Treasure Hunt
When you pop up from the Metro Station, choose one of your children as the leader. Get on Google and find what sights or interesting things are close by.
The leader is allowed to choose which one the family goes to see, but they have to use Maps to navigate to that spot. If you get lost you are normally guaranteed to find something else that is special, cause your in Paris!
You can change this up by setting challenges. Buy a post card to send back home on the way. Find a chocolate or Lolly shop in the area by asking someone on the street (With your guidance of course).
Geocaching
Use the Geocaching App to find hidden treasure! One of the most famous Geocaches is in arms reach of the Eiffel Tower in a tree. Its called "GC5552H" or "Eiffel Power" and is a little straw hut in a tree.
The kids love it and you don't have to set the agenda, they decide where they go.
Kids Choose Lunch
Most kids want their choice of what to eat, ours are no different. So why not give it to them?
At lunch time head to a different Metro stop, pop up and explore the street. The Leader gets to choose where to buy lunch within a given budget (Math's skills or help required) .
The leader has a few set tasks such as asking for the table and ordering the meal. In most cases they are motivated as they were given the chance to choose.
FTM Insiders Tip: Explain the process to the staff at the restaurant. We find they join in and make it fun for the "Leader".
What to cook for dinner
If your staying in an apartment with a kitchen, get your kids to choose what to cook for dinner. Pop up at a metro station and find a store or market and buy the ingredients. Yes this means having to cook but if your on a budget you'll do this anyway.
The kids get to choose dinner and everyone interacts with the locals. If you find a market you could ask one of the stall owners to suggest a local recipe. They can sell you some of the ingredients and will sometimes help you find the other ingredients at other stalls. Given the stall owners generally all know each other it turns out to be great fun. We have been given free items doing this. extra fruit, chocolates and many samples of things like cheeses and cured meats.
This is one of our favourite things to do in Paris with kids by far.
We give each child €5 and let them choose a food to try. What child does not want to spend money?
This game has allowed our children to speak to locals, discuss what they are buying, then transact to make a purchase.
The kids taste new and different foods as part of their adventure.
FTM insiders Tip: These are some of our favourite things to do in Paris with kids. With this in mind, all of these games can be played without popping up at random metro stations or in fact in any town or city you are visiting. The metro game just adds to the experience.
Want to Know More about Food Safaris?

Kids "Tell you where to go"
There are plenty of things to do in Paris with kids, create a list for the kids to choose from. Allowing a child to own a destination will engage them. Then head out to the destinations that the kids want to go to. its that simple.
Avoid the feeling of dragging the kids around on your travels. Get them involved!
The best travel experiences come when you can get into the fabric of the places you visit. I am not knocking the concept of seeing the sights. We did as many of the major sites as possible and the kids will definitely remember walking up the 1710 steps of Eiffel Tower as well as the doughnut and drink halfway up.
However, some of the most memorable experiences while travelling have been incidental. Experiences created through interaction with locals, where someone has shown us a part of their city or given us a little extra during an interaction that you would never get when just transacting as a tourist.
Try these games and activities – they will create lasting memories of this beautiful city of Paris.
We would love to hear the games you do to engage your kids while travelling. Let us know what you do in the comments below. We would love to try them out."
Found this post helpful? Pin to read again later.