I love Travel Quotes. I update my facebook status regularly with inspirational travel quotes, that give me that extra motivation to save money for our next big family adventure.
It's that little bit of extra incentive to save the $5 in my purse instead of spending it on a cup of Coffee.
And Yes… in Australia coffee can cost anywhere up to five dollars.
There are all sorts of quotes out there to inspire your day and if you follow the #MotivationMonday or #travelquotes hashtags on instagram you will know that there is a lot of inspiration to be had.
Instagram Family Travel Quotes
Here is one of my favourite Family Travel Quotes for you to share on Instagram.
"Memories made together last a lifetime." – Anonymous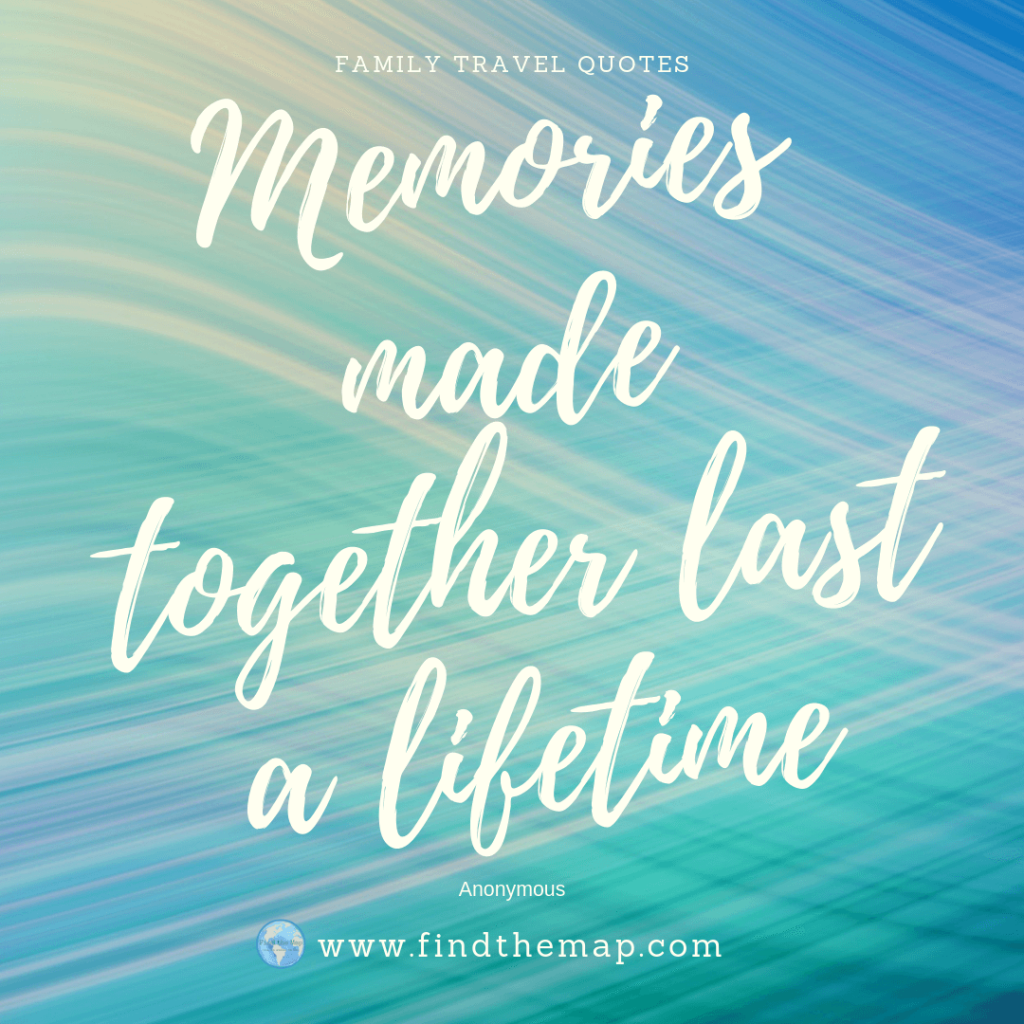 I believe that time spent together on a family trip, vacation or short getaway makes so many precious memories that brings a family together.
Because…
"A Family that Travels together stays together". – Anonymous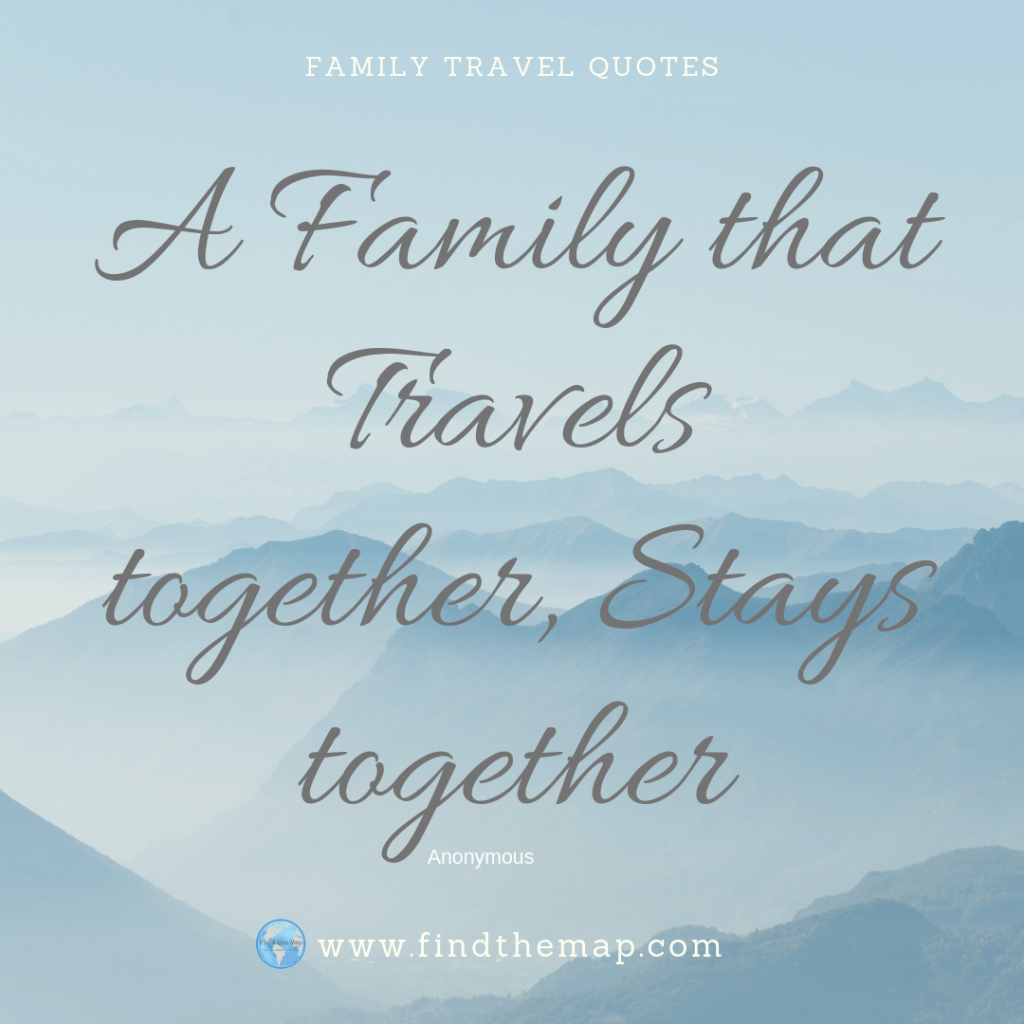 Not a family Traveller? See our Travel with Friends Quotes
Seriously, start saving now for your next daring family adventure.
You will learn so much by taking a family vacations to some new destination around the world. There is so much to see and experience.
Kids really do learn from the environment around them as do adults, so why not open their minds and educate your kids by doing a little world-schooling on your next family journey?
"Not all Classrooms have Four walls". – Anonymous
Here are a few more of my favourite family travel sayings
"One's destination is never a place, but a new way of seeing things". – Henry Miller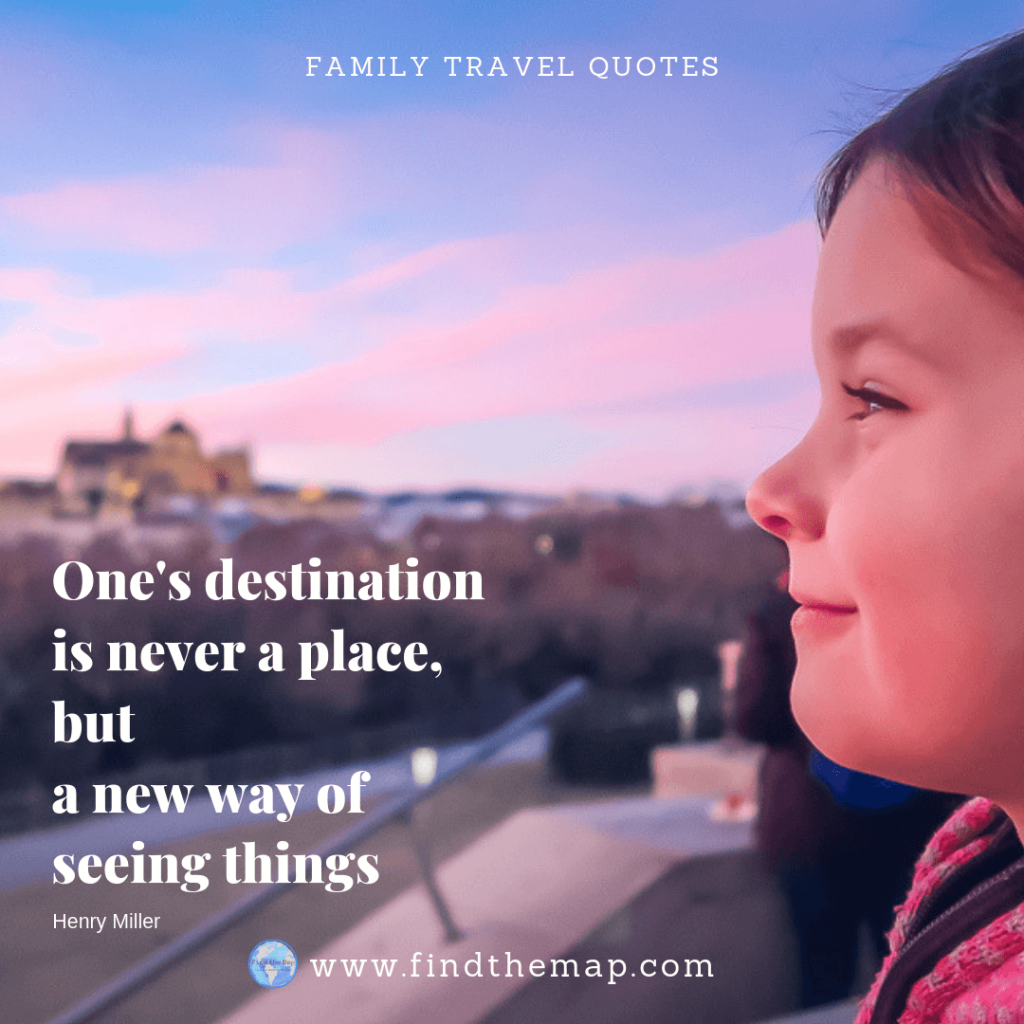 "Its never too early to begin exploring the world". – Anonymous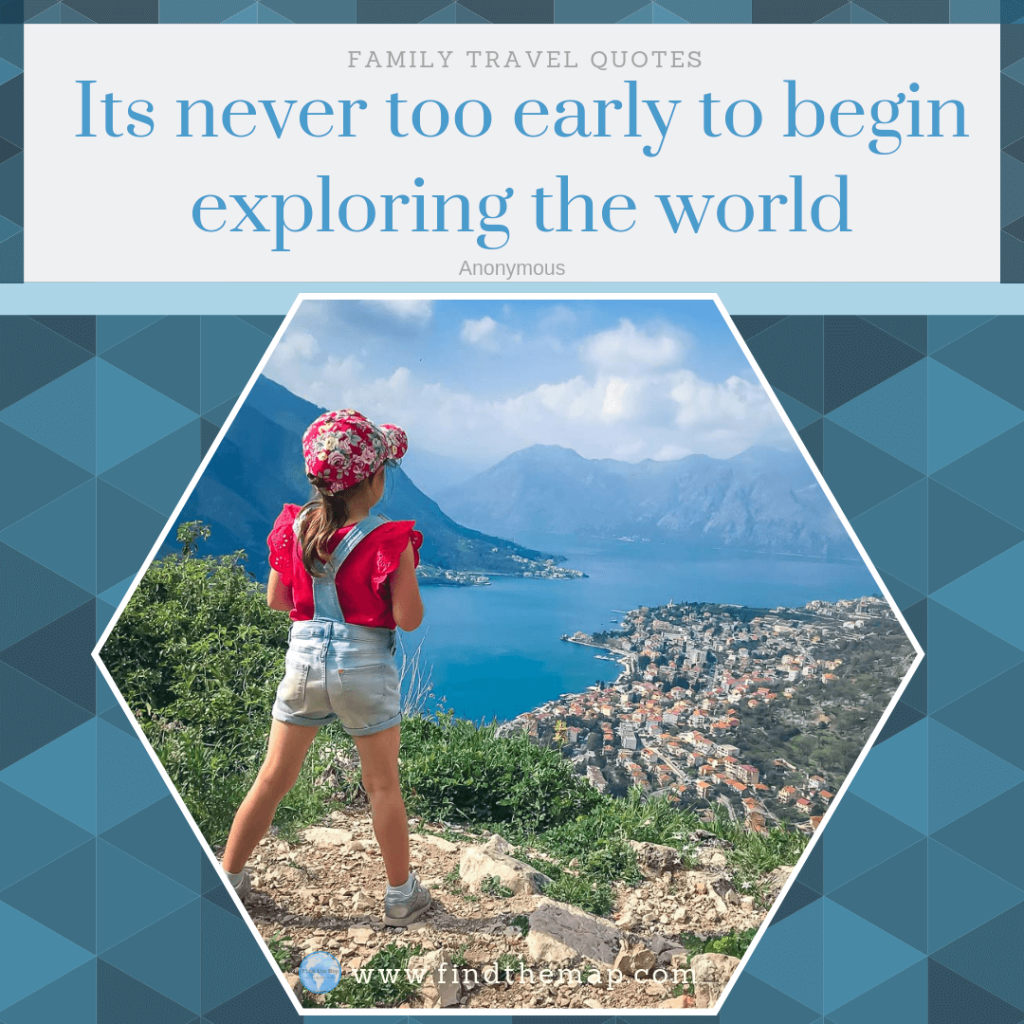 "Where to Next"? – Anonymous
"Time is Precious… Waste it Wisely". – Anonymous
"Each day of our lives we make deposits in the memory banks of our children". – Charles R Swindoll
"You will never look back on your life and think, I spent too much time with my kids. – Kimberly McLeod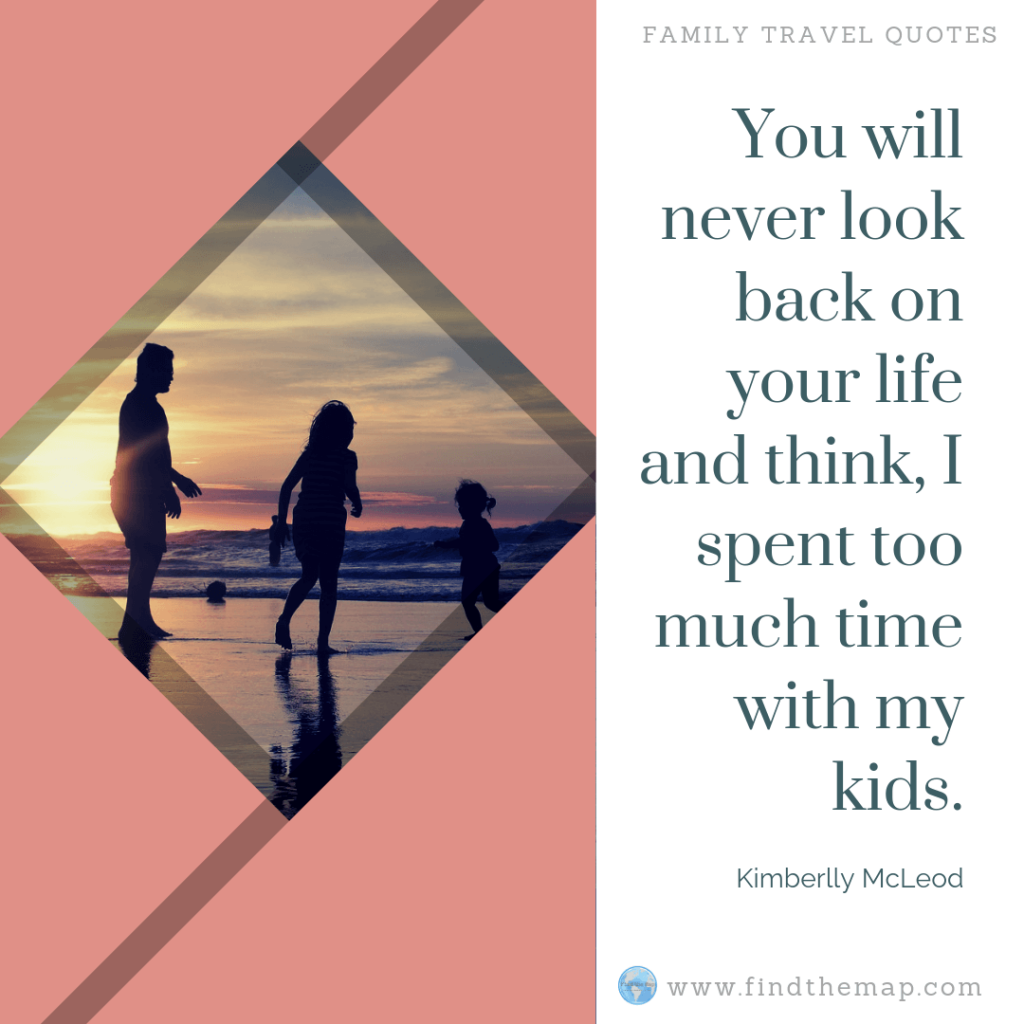 So those are my current list of family trip quotes for instagram. I hope they motivate you to head out on a road trip with your kids or explore the wilderness on your next vacation.
Good luck on your next family holiday!
Why don't you join our online community on Social Media, or better yet, follow us on instagram
Leave me a comment below and let me know your favourite family travel quote and I'll add it to the list.
Enjoyed reading this article? Pin to read again later.

You may also like: