What can you see on a Day Trip to Bath?Actually you can see a lot, but you can only experience two to three attractions. So best make them the Top Attractions Bath has to offer!
Did you know that Bath City is the only UNESCO listed city in the United Kingdom? It's a fabulous intriguing city with honey coloured Georgian Buildings and history that goes back to pre-Roman times.
Nearly all the city is crafted from locally sourced Bath Stone, which makes it a pleasing uniformed sight to see.
Located in the region of Somerset, Bath is best known for its natural hot springs, which the Romans turned into Baths and has been both a tourist and medicinal attraction every since.
Looking for things to do around Bath? Click the link below to Visit the "Somerset Rural Life Museum"
If you have kids and they don't like to walk too far or its one of those wet and drizzly days, then I recommend you take the City Sightseeing Bus. They offer a city loop, which will take you past all the following attractions and give you a good overview of this city's history.
As an added bonus, some of the attractions below will also offer you a discount if you show them your City Sightseeing Ticket. If you only have one day, the bus is your best option for getting to know a little history and seeing as many sites as you can.
Here are some of the Top Attractions to visit on your day trip to Bath.
Sally Lunns Bunns
Food is your first stop. You cant go to Bath and not go to Sally Lunn's. It can be a little wait, but its definitely worth it.
I suggest you try the Cinnamon Butter Bun. Its divine! My mouth is watering just thinking of it. Sally Lunn's is both a museum and an Eating House (cafe) which is located in one of the Oldest Houses in Bath.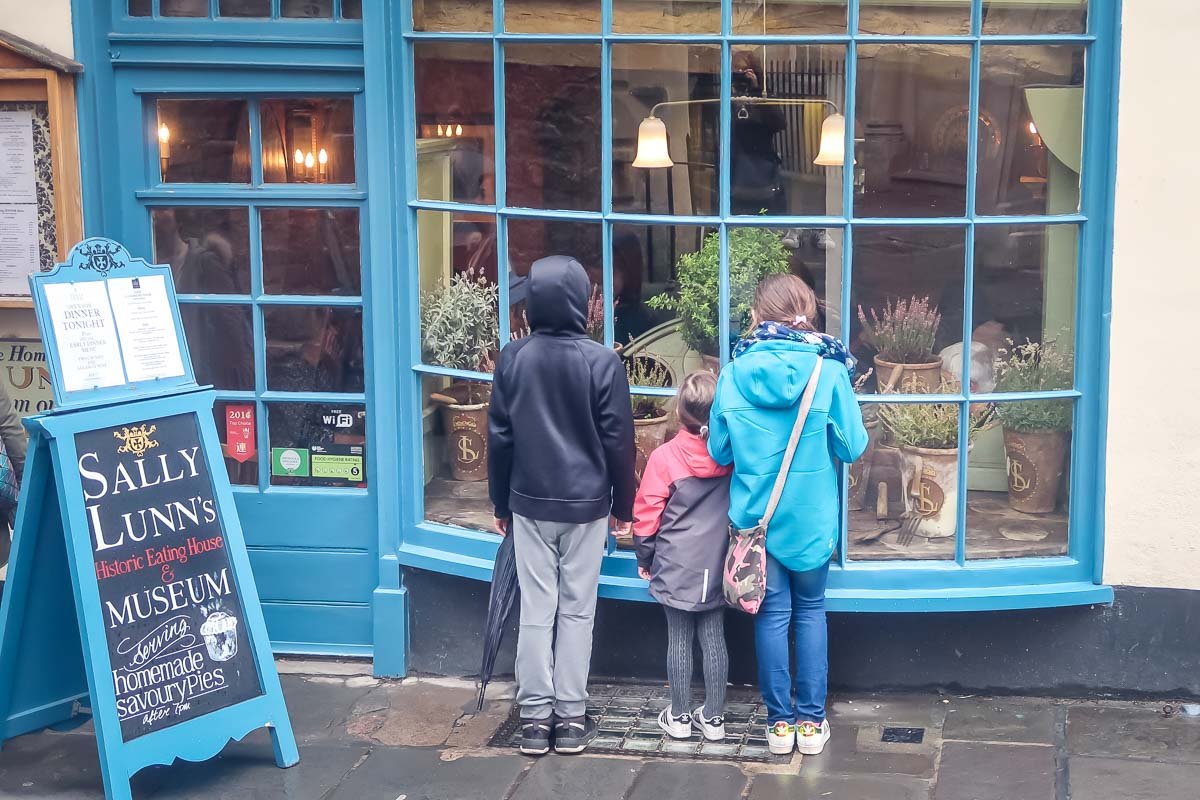 You always need a couple of snack stops when exploring with kids, so Sally Lunn's is the perfect place to incorporate history and a bite to eat.
For more Foodie adventures in Bath, try the The Best Foodie Walking Tour of Bath.
Jane Austen Centre
Did you know that one of Baths most recognised residents was Jane Austen? You know, the English Author that wrote 'Pride and Prejudice', 'Emma' and 'Sense and Sensibility'. Jane lived part of her life in Bath and it was the inspiration for two of her Novels.
At the Jane Austen Centre you can immerse yourself in life as it was when Jane was alive. Find out about her time in Bath, dress up in period clothing or enjoy some tea and cake in the Regency Tea Rooms. Its a truely delightful experience.
The Fashion Museum Bath
Located in the Assembly rooms the Bath Fashion Museum is an interesting collection of clothes that date back to the 1600. Its an extensive collection that looks at how fashion has changed over the last few centuries.
There is also a beautiful collection of Royal fashion and an opportunity for both adults and kids to dress up in authentic Georgian and Victorian Costumes.
Royal Victoria Park
When you need some fresh air, the Royal Victoria Park is a beautiful place to stop. Wander amongst the trees and gardens, or sit and feed the ducks. This park was opened in 1830 by Princess Victoria ( the Future Queen of England) and houses the Botanical Gardens.
There is always has something on, wether its ice skating in winter or hot air balloon rides in summer. Its bubbling with activity all year round and a great place to unwind and relax on your day trip to Bath.
The Royal Crescent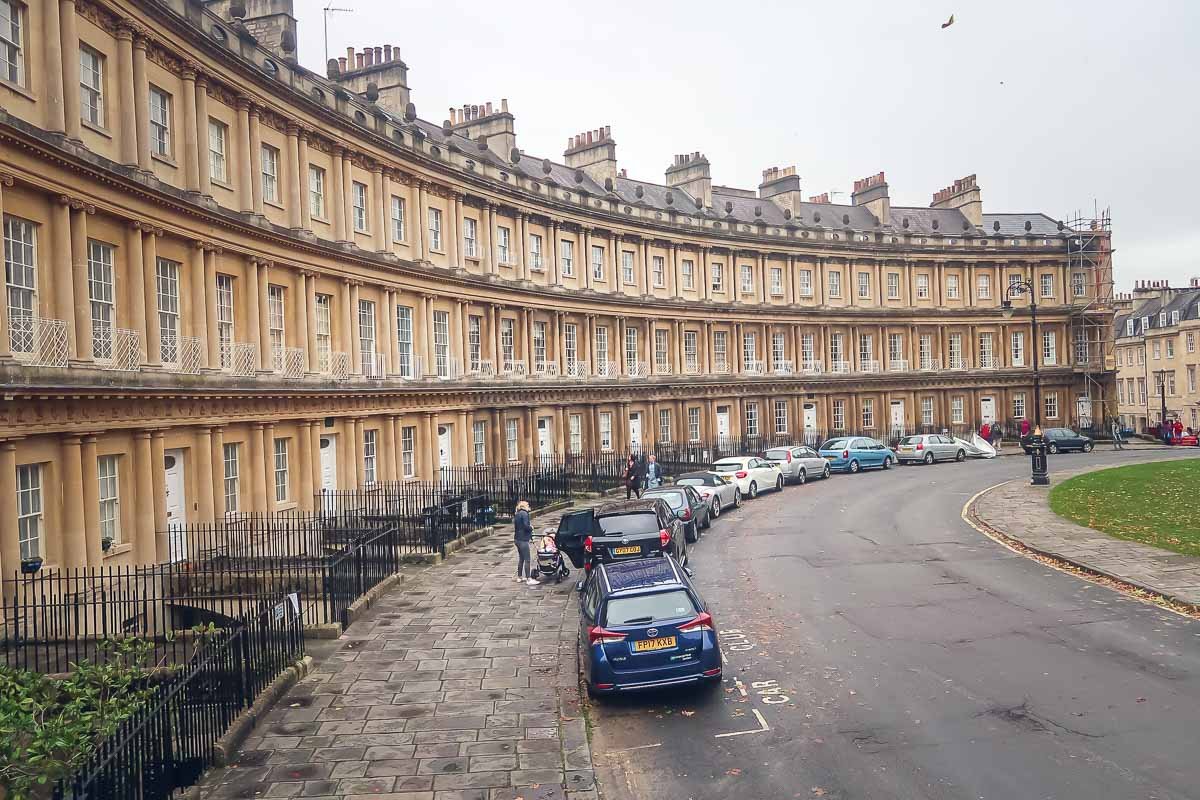 Bordering Royal Victoria Park is this stunning collection of Terraced Houses called the Royal Crescent. There are thirty Georgian houses in total that form a crescent shape, hence the name the "Royal Crescent".
Its a piece of Baths prime real estate and has been home to a few famous names throughout its history.
If you have some extra time and want to know a little more about how fashionable residents lived at the end of the 1700s, visit the Museum at number 1 Royal Crescent.
Roman Baths
Saving the best for last. Baths most visited tourist attraction is the Roman Baths. People have been coming in droves for centuries to visit Bath for beautification or medicinal purposes.
It believed that the natural spring water has healing properties.
You can still visit the Bath house that the Romans built almost 1000 years ago. As you can imaging, it is best to book a visit ahead of time or arrive early to visit this attraction.
If the Roman Bath experience is not for you and you want a touch of luxury, try out the Thermae Bath Spa.
Map of Baths Top Attractions
What at your Top Tips for Visiting Bath? Let me know in the Comments Below.

Found this post helpful? Pin to read again later.
You May Also Like