We all know what a Bucket List is thanks partly to the movie with Morgan Freeman and Jack Nicholson. For those that don't know, its a list of places you want to go and things you want to do before you die.
I have a whole list of places that I want to go on multiple continents. So here is my Giant Bucket List blog of all the places I want to go.
Beware, my Bucket List is a long one.
Australia
Ayers Rock/Uluru (NT), Australia
⭐️Flinders Ranges (SA), Australia
Ningaloo Reef (WA), Australia
Daintree Rainforrest (QLD), Australia
⭐️Cairns, (QLD) Australia
⭐️Grampians, (VIC) Australia
⭐️Great Ocean Road, Australia
Broome, (WA) Australia
Kimberleys (WA)
Blue Mountains (NSW) Australia
New Zealand
⭐️Queenstown/Arrowtown, New Zealand
Bay of Islands, New Zealand
Franz Josef Glacier, New Zealand
⭐️Mount Cook, New Zealand
⭐️Lake Tekapo, New Zealand
⭐️Christchurch, New Zealand
⭐️Kaikora, New Zealand
⭐️Rotorua, New Zealand
North America
Banff/Lake Louise, Canada
Churchhill, Canada (Polar Bear Country)
Nova Scotia, Canada
Niagara Falls, Canada
Page, United States
Grand Canyon, United States
Yellowstone National Park, United States
⭐️New York, United States
⭐️Blue Ridge Mountains, North Carolina (Appalachian Trail)
⭐️Tortuguero National Park, Costa Rica
⭐️Monteverde Rain Forrest, Costa Rica
Mexico
South America
Machu Picchu, Peru
Rio De Janeiro, Brazil
Eje Cafetero, Colombia (coffee)
Iguazú Falls, Argentina and Brazil
Torres del Paine, Chile
El Chaltén (Patagonia) , Argentina
Asia
Mt Everest Base Camp, Nepal
⭐️Ubud, Bali, Indonesia
⭐️Istanbul Turkey
Cappadocia, Turkey
Great Wall of China, China
Trans Siberian Railway, Russia
⭐️Bangkok, Thailand
⭐️Hong Kong, China
⭐️Ho Chi Mihn, Vietnam
India
Cambodia
Mount Fuji, Japan
Europe
⭐️Leaning Tower of Pisa, Italy
⭐️Venice, Italy
⭐️Somme, France
⭐️Berlin, Germany
⭐️Porto, Portugal
⭐️Seville, Spain
⭐️Monserrat, Spain
⭐️Vienna, Austria
⭐️Dubrovnic, Croatia
⭐️Bay of Kotor, Montenegro
⭐️London, United Kingdom
⭐️Clan Lands, Scotland
⭐️Malta
Lapland, Finland
Arctic Circle, Norway
Africa
Morocco (Sahara Desert), Africa
Table Mountain, South Africa
Mountain Gorillas, Rwanda, Africa
Pyramids of Giza, Egypt
Mount Kilimanjaro, Tanzania, Africa
Most of my bucket list includes National Parks, Mountains and Wildlife as that is my passion. Cities and towns are fun and lively, but nothing compares to the awesomeness of a great mountain or the views you get from the top. That said, I also love coffee, so finding a funky coffee house in some little town is also what I love to do.
I believe that you don't get anywhere if you don't set goals, so this is my extensive list of the places that I want to go before I leave this world.
Leave me a comment and let me know what places are on your bucket list?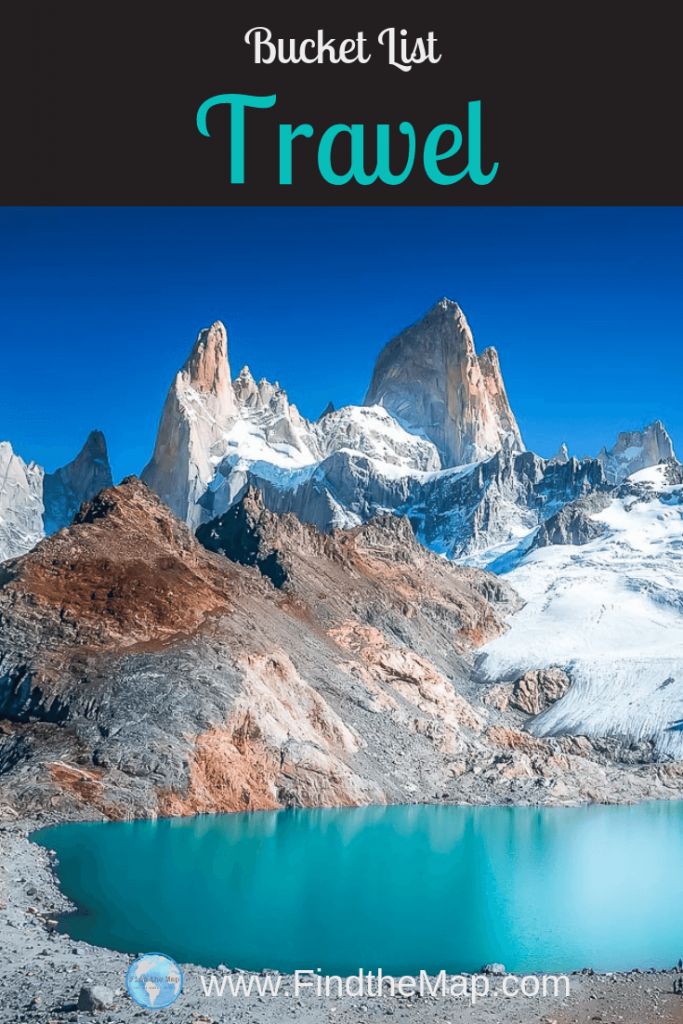 You may also like: